MD Apple Corps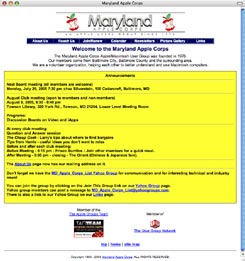 The mission of the Maryland Apple Corps is to help its members and users of Macintosh computers to better understand and use computers and to enthusiastically share information about computers and technology.
Art of Speech Recognition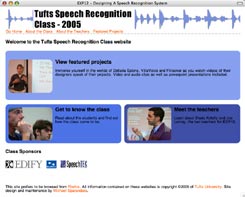 www.ArtOfSpeechRecognition.com
Tufts Speech Recognition Class website.
Featured projects, student and teacher
information for this class (EXP12). Blade Kotelly, Chief Voice User Interface Designer, and Director of the Edify Design Collaborative, Worldwide, and author of The Art and Business of Speech Recognition
.
Biographies Unlimited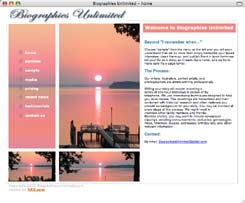 Biographies Unlimited is a service to write biographies, family histories, tributes, memoirs, autobiographies, reunion keepsakes, photo-montages set to music, and even "your life as a comic book."
YAV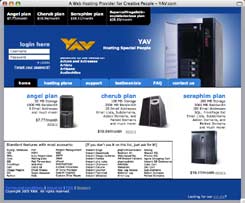 YAV is a family-friendly web hosting provider. We are particulary sensitive to the needs of creative people. For example, YAV hosts the sites on this page.
Plans start at $7.77 a month.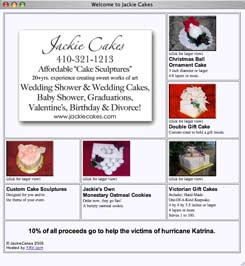 Jackie Cakes makes affordable "Cake Sculptures" for all occasions, and can ship nationwide.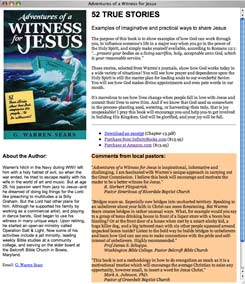 AdventuresOfAWitnessForJesus.com
G. Warren Sears new book
Adventures of a Witness for Jesus
is promoted and sold on this one-page site.
FictionFixer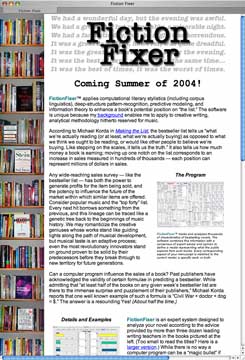 FictionFixer was officially launched and open for business in the middle of 2005.
If you have written a novel, you will be interested in this website.
Chris Yavelow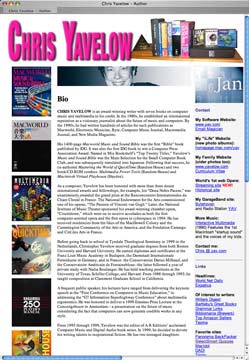 This is the main site of author and composer Chris Yavelow. Or are you looking for books by Christopher Yavelow?